H E A L T H   P R O M O T I N G
A C T I V I T I E S
 Watch Chantal weekly on RTBF !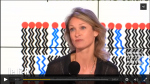 Bewaren
Bewaren
Bewaren
 Hey, we appeared on the radio !
Let's health together !  Our offer:
" Because we believe food impacts our mind & body in a direct way. "
Juice up your life and discover how healthy food can be amazingly tasteful and fun.
MFP Cook is more than a cooking class !
It's a real introduction to how a body can be energized through eating the right food at the right moment.
Not eating healthy though can deeply impact your energy level, your physical and intellectual performances, your efficiency, your resistance, your figure or even your mood (!)
If this seems familiair, Coach is definately something for you :
The answer to your questions is Nutritional Coaching
As a Nutrition Coach I can help you incorporate change within your existing lifestyle rather than trying to direct you to make changes that are difficult to maintain. Through structured conversations, learning activities and tailor-made guidance, you will build new eating habits that you can sustain even when life gets in the way of the best intentions!
Also most of the Human Resource or Health Responsibles would like to do something to improve the unhealthy eating habits of their employees, but how ?
And what about the investment.
Is it worth it ?
I have good news and bad news. The bad news is that informing people about food and nutrition barely induces change. It is not enough. According to social scientist, Jeni Cross, information creates only 20% behaviour change. In that case the company would lose money.
The good news is that by adding tangibility, personalization, social interaction and some other crucial elements you can increase your succes rate up to at least 60% behaviour change.
The Nutritional Change Program Content is a combination of several or all of the following elements:
Conferences

Newsletters

Workshops Play & Learn

Workshops Eat & Learn

Workshops Cook & Learn

Catering & Snacking Advice
CALL US FOR A CHANGE
Our Nutritional Change Program takes into account these new social scientific discoveries.
We will make it tangible, personalized and interactif in order to fit your needs and your expectations at the best.
Bij het horen van gezonde voeding denken we onmiddellijk aan afslanken of centimeters verliezen. Dat is nu net hetgeen My Food Print niet tracht over te brengen. Het woordje calorieën komt niet aan bod en dat is een leuke verrassing en dus een troef.
Het gaat om een gezonde geest in een gezond lichaam.
Chantal is gepassioneerd door haar vak en weet die passie ook te delen. Door te praten en te informeren over gezonde voeding die natuurlijk, puur en bovendien lekker is, maakt ze mensen warm om op eigen tempo andere smaken en ervaringen te ontdekken en te gaan appreciëren. Zeker doen !!

Euromex - Karen De Winter

Charme, contact facile, professionnalisme, compréhension rapide des besoins, propositions originales, complètes et adaptées aux exigences sont autant d'ingrédients qui font de Chantal van der Brempt une interlocutrice de choix dans le cadre de n'importe quelle animation relative à la nutrition. J'ai fait appel aux services de Chantal pour l'animation de salon et la sensibilisation du public à une nutrition saine et les visiteurs comme moi-même ont été plus que séduits par les animations proposées et par ce qu'ils ont pu apprendre et mettre en application dans leur vie de tous les jours.

Mutualité Libérale - Laurent Galas

Wij zochten een inspirerende spreker die geen goeroe is in een bepaalde stroming én aansluiting vindt bij het bedrijfsleven. We vonden Chantal van der Brempt. Hoewel eerder onbekend, inspireerde Chantal alle collega's, mannen én vrouwen, om gezond en lekker te eten en dat nog wel met een minimum inspanning! Zo doet water-link aan actieve gezondheidspromotie naast andere acties voor welzijn op het werk.

Water-Link - Helke Verdick

Pour une agence comme VertigO, travailler en collaboration avec My Food Print est un réel plaisir. Chantal fait partie de ces passionnées qui parviennent à très bien partager leurs connaissances et en faire profiter les participants. Son approche est à la fois didactique, ludique et interactive. Sa capacité à pouvoir animer le groupe en français, néerlandais et anglais est un must pour des participants venant de l'international. A chaque fois le groupe repart conquis et totalement satisfait.

VertigO Events - Pierre Cuvelier

Chantal van der Brempt heeft met My Food Print een uniek concept neergezet. Ze kijkt verder dan enkel gezonde voeding, maar heeft eerder een holistische aanpak. Wij hebben via Chantal reeds de Trivial Pursuit lunch en de D-stress lunch georganiseerd. Deze workshops zijn steeds op een professionele manier voorbereid en gebracht. Bovendien is ze flexibel en past ze de inhoud ter plekke aan op basis van de vragen van de medewerkers. Een gezonde geest in een gezond lichaam is niet alleen voor de persoon die elke dag uren in de keuken staat. Chantal weet duidelijk wat er gaande is in het leven van de mensen (geen tijd, stress,…) en past hier haar workshops op aan. Ik kijk er alvast naar uit om onze jaarlijkse workshop in Ferrero met haar te plannen!

Ferrero- Valerie Smeets

Trop cool ce workshop les collègues ont adoré et adopté merci pour ces bons conseils et ton énergie.